Bluecherry server supports hardware capture and compression cards based on solo6010/solo6110 and tw5864 chips.
Drivers for these cards are available in mainline Linux kernel and named "solo6×10" and "tw5864" respectively.
Please try to use latest available Linux kernel version for new hardware cards installations.
You can find suitable kernel builds with latest solo6×10 and tw5864 drivers here.
Package "solo6010-dkms" is obsolete and is not compatible with Bluecherry server 2.8.0 and newer versions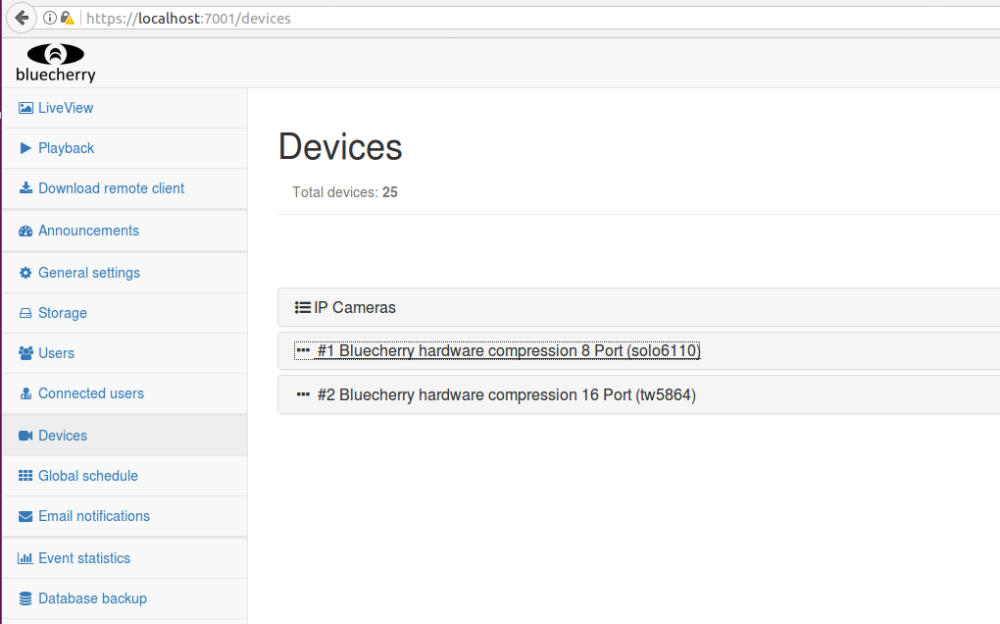 Click on hardware card name to open this card's settings.

Each input port can be configured separately. You can enable/disable selected ports, change resolution, frame rate and other settings.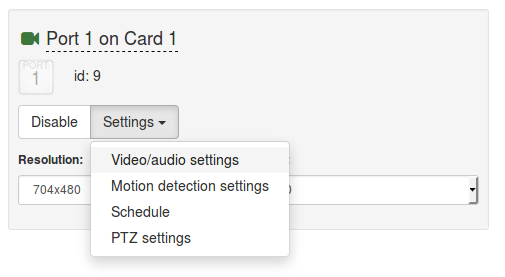 Signal type (NTSC or PAL) is selected for all ports. Click on link to switch between NTSC and PAL.
Port name can be changed from default by clicking on it, typing new name and clicking confirm button.